The
Best Garage Door Repair

Company In Tempe, AZ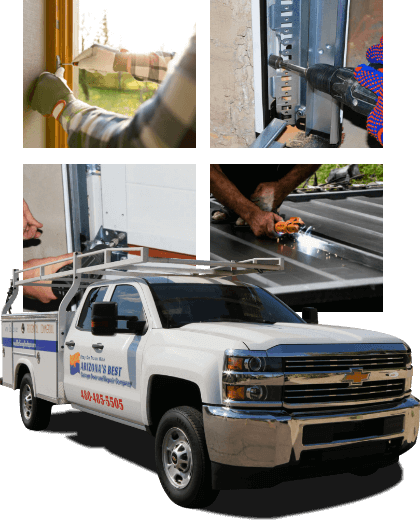 While it's true that some garage door issues, like doors that stick due to a lack of lubrication, are easy to fix, there are several garage door problems, like broken torsion springs, that require the proper skills, training, and experience to repair. The technicians of Arizona's Best Garage Door & Repair Company, whom you can easily reach by calling 480-485-5505, have all that and more.
As a locally-owned and operated company, Arizona's Best Garage Door & Repair Company is dedicated to providing the best Tempe garage door repair service possible. We also serve other cities in the metro Phoenix area, which is something we have been doing over the last twenty years.
Whatever garage door challenge you present to us, we can assure you that we will be able to fix it without any hitches. Our technicians have undergone—and continue to undergo—extensive training that renders them fully capable of repairing any garage door problem that gets thrown their way. They also do the best they can to keep up-to-date with the most recent developments in the industry, making them acquainted with the latest garage door technologies and trends.
You can also call us at 480-485-5505 if you ever need a new garage door. Our representative will guide you through our stocks, give you professional advice about the available options, and give you a free estimate. If you have any questions about garage doors, don't think twice about asking them. Our experts will answer all your questions to the best of their abilities.
If you have a specific garage door in mind, let us know, and we'll help you find it in our ever-growing inventory, which is made up of all the best products from premium garage door brands. If a thorough search doesn't yield the options you want, a single call to our suppliers is all it would take for us to get our hands on products that match your specifications.
We can deliver and install your new garage door in as little as three days. For your peace of mind, you would be glad to know that the warranties in our products are some of the best in the industry.
You've also come to the right place if you need garage door opener repair. Our technicians know how crucial a garage door opener is, and they will do everything they can to get it up and running as quickly as possible.
And when the time comes to buy a new garage door opener, you can call us at 480-485-5505 and get one of our representatives to talk to you about options from our inventory. We have the best brands, and we offer them at reasonable prices and with comprehensive warranty coverage to boot.
Our technicians will install your new garage door opener and enlighten you at the same time about everything it has to offer, from the benefits of having its specific type of drive to the smart features it may have.
We are dedicated to providing the best possible products and service to our customers, who have consistently expressed their appreciation for what we do for them through testimonials they send our way. The A+ rating we have received from the Better Business Bureau is also a testament to our efforts, as are the Super Service Award Angie's List gave us in 2019 and Home Advisor's decision to list us as a top-rated business.
Arizona's Best Garage Door & Repair Company is the most reliable garage door repair and installation services provider in the Greater Phoenix area. If you have a garage door-related concern, call us at 480-485-5505, so we can address it straight away.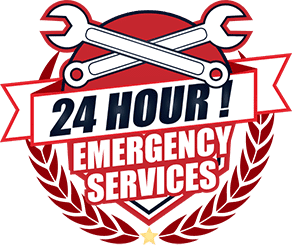 After Hours Garage Door Repair
A garage door malfunctioning at one in the morning can get very inconvenient. Fortunately, you can always call us at 480-485-5505 for assistance if you live in the metro Phoenix area. Our 24/7 emergency service technicians will be there for you as soon as you end your call.