The
Best Garage Door & Repair

Company In Sun City, AZ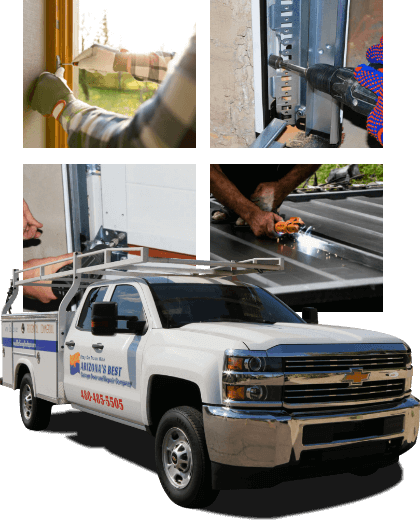 Garage doors are made to be tough, but they're not invincible to damage. Even the most expensive garage doors will succumb to wear and tear after being raised and lowered thousands of times in a year.
A malfunctioning garage door is not only a hassle; it poses safety risks as well. If you're experiencing issues with your garage door, waste no time and contact the best Sun City garage door repair company away! Delaying repairs may worsen the problem and make it more expensive to fix.
For more than two decades now, the residents of Sun City have relied on Arizona's Best Garage Door & Repair Company for solutions to every possible garage door problem.
Choose to work with us and you can rest assured that the job will be done right and to your expectations. Our technicians are among the best in the business and have been receiving continuous training from the moment they joined our team. As such, they are knowledgeable of the vast majority of garage door systems and the new technologies that emerge.
Our services don't stop at garage door repair; we also offer professional garage door installation in Sun City.
Do you have a specific garage door design, material, or color in mind? Look through our extensive inventory and you'll likely find what you need. But just in case you can't find what you're looking for, we can arrange to order a garage door that fits your requirements perfectly and have it installed within three days!
But our service doesn't end as soon as we finish the installation. Our technicians will take the time to brief you on the workings of your new garage door and all the bells and whistles that come with it. Also, all our products are backed with the best warranties in the industry.
For any inquiries regarding our services and inventory stock or a free estimate, call 480-485-5505. Our garage door specialists will gladly assist you in finding a garage door that ticks all the right boxes.
At Arizona's Best Garage Door & Repair Company, our top priority is to give you a level of service you'll never forget – and we have the awards and recognitions to show for it!
Arizona's Best Garage Door & Repair Company is the proud recipient of an A+ rating from the Better Business Bureau and the 2019 Angie's List Super Service Award. Home Advisor also recognizes us as a top-rated business. All these are a testament to our reputation as a highly-trusted garage door service and repair company in Sun City and neighboring areas.
Anytime you need a hand with your garage door, you know what company to call. Contact us at 480-485-5505.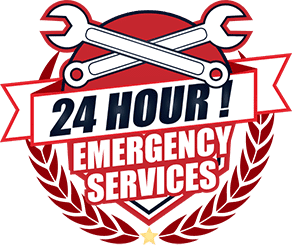 After Hours Garage Door Repair
You'll never know when your garage door is going to malfunction. But don't worry, no matter what time of the day your garage door fails, Arizona's Best Garage Door & Repair Company has you covered! Our emergency garage door repair service is available 24/7 in the metro Phoenix area. All you have to do is call 480-485-5505 and we'll be there before you know it!