The
Best Garage Door Repair

Company In Maricopa, AZ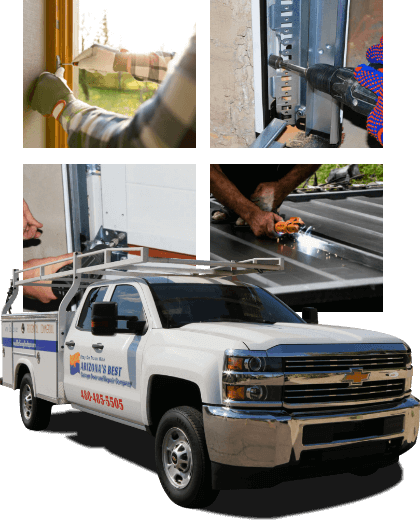 Some garage door-related tasks, such as lubricating the rollers, are easy enough for anyone to do. However, there are some garage door problems that only professionals should handle, mostly for safety reasons. If your garage door has a broken torsion spring, for example, you're going to need the specialists from Arizona's Best Garage Door & Repair Company for help in fixing it.
With more than 20 years of industry experience, Arizona's Best Garage Door & Repair Company is your best bet when it comes to garage door repair in Maricopa. By calling us at 480-485-5505, you will have the services of our technicians at your disposal. With their extensive and continuous training in dealing with all manner of garage door-related challenges, the technicians on our team will be able to pinpoint what's wrong with your garage door and fix it in no time at all.
As a locally owned and operated company, Arizona's Best Garage Door & Repair Company considers it a duty to provide you, our customers in Maricopa and other surrounding areas, a higher level of service that they simply cannot get anywhere else.
We also make finding a new garage door easier for you. One call to our hotline and our experts will be answering your every question about the exquisite line of garage doors we have to offer. You will also get free professional advice and accurate estimates that will help you make the right buying decision.
With our comprehensive inventory, we are confident that you will find the garage door that matches your preferences, from the material used to style and color. If you don't, then we'll simply order it, and you'll have the exact garage door you desire.
Our inventory includes products from all the premium garage door brands, all of which carry warranty coverages considered the best in the business.
Once you've picked a garage door, we will deliver and install it for you in as little as three days. Along the way, our technician will also educate you about everything your new garage door system has to offer: from it's type of drive to its amount of horsepower to what type of "Smart Technology" features it comes with. You can consider it part of our promise to deliver nothing but the best customer service in the industry.
Arizona's Best Garage Door & Repair Company is also the go-to provider of garage door opener repair and installation services not only in Maricopa but in other cities in the state as well.
The importance of your garage door opener cannot be stated enough. It's responsible for making opening and closing your massive and heavy garage door easy, and you would want to address any problem with it immediately. Whatever the make and model of your garage door opener, we can assure you that our technicians can repair it and more.
We can also provide you with a high-quality garage door opener if you ever need to replace your old one. We have the best deals and warranties on the top brands. Check out our inventory and find the one that will go with your specified features and price tag.
Our efforts at providing first-rate services and products have earned us an A+ rating from the Better Business Bureau. Home Advisor also categorizes Arizona's Best Garage Door & Repair Company as a top-rated business. We are a proud recipient of the Angie's List 2019 Super Service Award, as well.
So when you need Maricopa garage door repair or installation, or a new garage door, call Arizona's Best Garage Door & Repair Company at 480-485-5505. We'd be more than happy to provide you with the level of service and the quality of products that our customers have been enjoying for many years.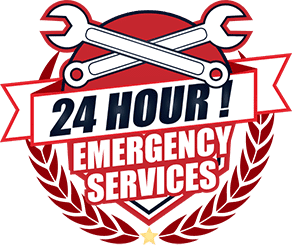 After Hours Garage Door Repair
Your garage door could malfunction at any time. In case it breaks down after hours, you can always depend on Arizona's Best Garage Door & Repair Company to help you out. We have a 24/7 emergency service that you can call even in the middle of the night. If you live in the metro Phoenix area, just dial 480-485-5505 and our highly-skilled and experienced technicians will be at your service no matter what time of day.