The
Best Garage Door Repair

Company In Glendale, AZ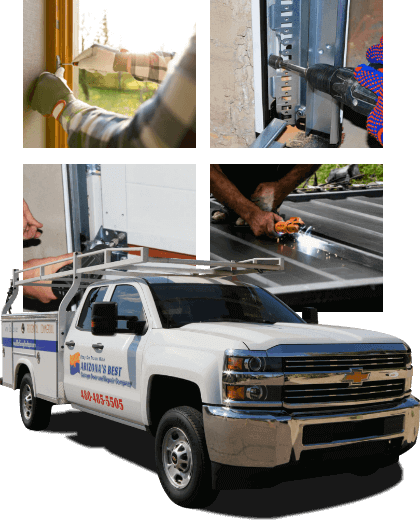 Arizona's Best Garage Door & Repair Company is a locally owned and operated company with more than 20 years of industry experience that proves to be invaluable when providing Glendale with garage door repair and installation services.
Serving Glendale and other surrounding areas, we at Arizona's Best Garage Door & Repair Company are staffed by some of the best-trained garage door specialists on this side of the country. Whenever we send our technicians on a job, we are confident they will deliver the best possible results, in keeping with our goal of providing you with the best service we can give.
All of our technicians go through continuous and extensive training, ensuring they will do an exceptional job, even in this ever-changing technological world. Our technicians have faced a wide range of garage door issues, such as broken springs to warped or misaligned tracks, and solved them every single time.
We can also help you find a new garage door if needed. Our experts can give you free professional advice and accurate estimates. Give us a call at 480-485-5505, and our specialists will tell you everything you need to know about garage doors, and all of the reputable brands we have in our inventory.
Garage doors can be made of steel, aluminum, wood, copper, or even glass. They also come in a variety of styles, designs, and colors. Check what we have in stock, and you're sure to find the garage door you want. In the event that we don't have the specific garage door you have in mind, leave it to us to order it for you. Once you've purchased a garage door from us, we can deliver and install it within three days, at the very least. You would also be glad to know that every garage door we offer comes with the best warranties in the business.
When our team installs a new garage door system, we make sure that you know everything there is to know about it, including it's type of drive, amount of horsepower and any "Smart Technology" it may come with. By the time our technicians are done with the installation, you will be educated about the features and benefits their new garage door has to offer, as well as tips on how to maintain it for a smoother operation and a longer lifespan.
Arizona's Best Garage Door & Repair Company also offers garage door opener repair and installation. As soon as your garage door opener starts acting up, call us and our technician will take a look and find out what's wrong with it.
While our technicians can fix most garage door opener problems, there will come a time when your current device will need replacing due to irreparable damage or simply old age. We can help you in that regard too, as we have some of the best garage door opener brands the market has to offer. Every product in our inventory is of excellent quality, with outstanding warranty coverage to boot.
When you do business with us, you can expect nothing but the best products and services in the industry, all given at a reasonable price. Attesting to this are the various recognitions we have received over the last few years. We have been given an A+ rating by the Better Business Bureau, and the 2019 Super Service Award by Angie's List. We are also a top-rated business on Home Advisor. Our customers have also expressed their appreciation for our services and products through numerous testimonials.
When you need a garage door repair or installation in Glendale, contact Arizona's Best Garage Door & Repair Company at 480-485-5505, and experience for yourself the level of service that helped us earn our name.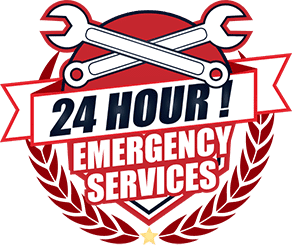 After Hours Garage Door Repair
If your garage door gives you trouble in the middle of the night, especially when most businesses are already closed, Arizona's Best Garage Door & Repair Company is still able to provide the service you need. Our 24/7 emergency services are detrimental to residents of the metro Phoenix area when a garage door breaks outside of normal business hours. Just call us 480-485-5505, no matter the time of day (or night).