The
Best Garage Door & Repair

Company In Litchfield Park, AZ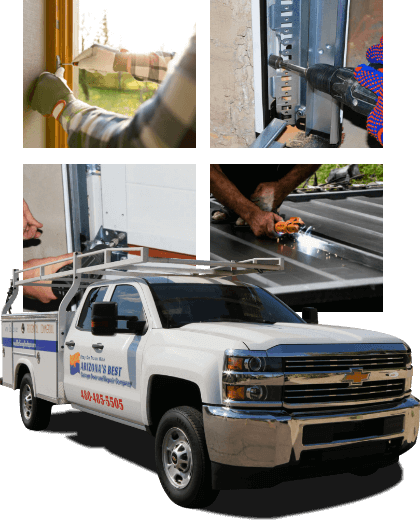 To accommodate your active lifestyle, your garage door opens and closes thousands of times each year. However, wear and tear can take its toll on the tracks, opening mechanisms, and springs until the whole system shuts down and you are left with a malfunctioning garage door.
A defective garage door is more than a hassle. It can also be a safety risk. If your garage door needs repair or replacement, get in touch with Litchfield Park's best garage door company asap. A broken garage door can be a massive inconvenience, so we will make sure we will have everything up and running as soon as possible.
For over two decades now, Litchfield Park residents have relied on Arizona's Best Garage Door & Repair Company to help them with all their garage door problems. Whether you have misaligned rails, a defective remote transmitter, or a bad sensor, we can fix it all for you in no time.
When you choose us, you are guaranteed every job is done right the first time around. After all, you will be working with only the best technicians in the industry. We also provide continuous training, so our technicians know emerging technologies and how to deal with every garage door issue.
However, we go beyond garage door repairs. We also do professional garage door installation in Litchfield Park. If you are looking for a specific garage door material, design, or color, we can help. Check out our extensive inventory to find what you are looking for. We can also have your garage door installed in three days for your added convenience!
To ensure you make the most of your garage door, our friendly and highly skilled technicians will go the extra mile and give you a thorough briefing on how your new garage door works, as well as all the bells and whistles that come with it. Not only that but our products are also backed with the best warranties in the industry.
If you have any questions about our inventory stock or our services or would like a free estimate, give us a call at 480-485-5505. Our garage door specialists are all trained and will be more than happy to help you find the right garage door for you.
At Arizona's Best Garage Door & Repair Company, providing exceptional service you can't find anywhere else is our top priority, and we have the awards and recognitions to show for it.
Arizona's Best Garage Door & Repair Company is the proud recipient of an A+ rating from the Better Business Bureau. We also made the 2019 Angie's List Super Service Award. Home Advisor also recognizes us as a top-rated business. These prove that we are the best garage door service and repair company in Litchfield Park and neighboring areas.
If you need help with your garage door, we are the company to call. Get in touch with our friendly and accommodating staff at 480-485-5505.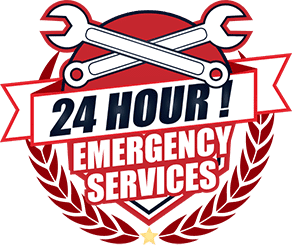 After Hours Garage Door Repair
You won't be able to predict when your garage door is going to malfunction. Fortunately, regardless of the time of day, you can count on us to help. Arizona's Best Garage Door & Repair Company's emergency garage door repair service is available 24/7 in the Metro Phoenix area. All you have to do is call 480-485-5505, and our skilled and seasoned technicians will be there to assist you right away.