$250 Off Any Custom Build Steel Gate When You Book Now!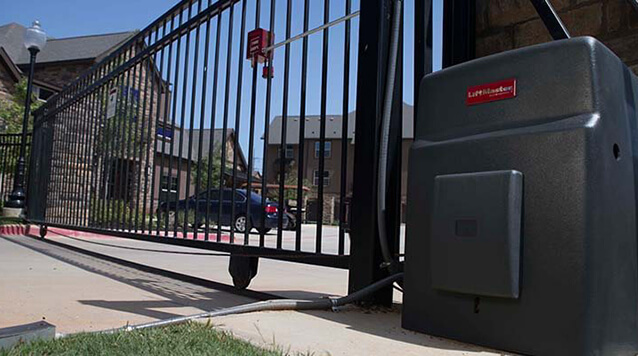 Automatic Gate Openers Installation & Repair
AZ's Best offers gate operating devices and installations in the Greater Phoenix area. We stay up to date with the latest gate opener technology to ensure top performance. Other businesses can't compete with this high level of convenience and security. By incorporating the best equipment possible we are able to provide maximum results at a great price!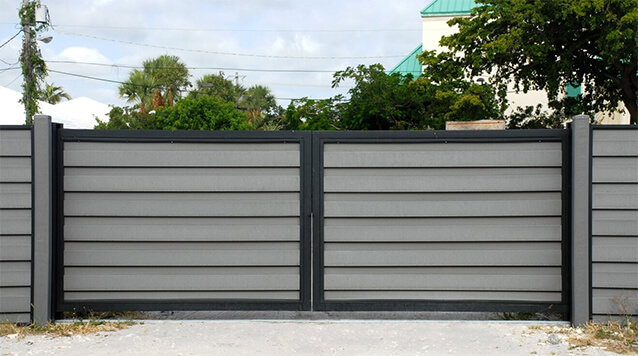 RV Gate Installation, Repair, & Replacement Services
When you're in need of RV gate installation, repair, and replacement services, call AZ's Best at 602-560-6659. We'll help you find suitable security for your RV and other travel vehicles, including boats and toy haulers. Browse through our inventory, and feast your eyes on the first-rate products we have in stock. All replacements or services come at reasonable prices and discounts as well. Get protected with our high-quality RV gates!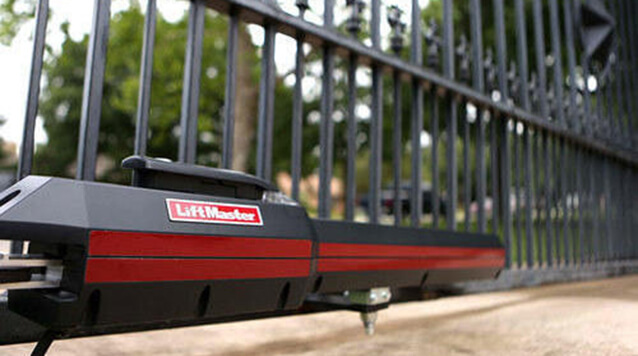 Electric Driveway Gates
Electric driveway gates are essential to secure any home, business, or community! Arizona's Best Garage Door Repair Company is the place to go for any automatic security gate needs. Whether your gate is experiencing issues opening or closing, or you need a completely new system for an outdated gate or complete new build, you can trust our technicians to deal with the problem quickly, efficiently, and with guaranteed satisfaction. Just call AZ's Best at 602-560-6659, and we'll dispatch our specialists to your location as soon as we get the necessary details. All parts and labor come with a 5-year warranty.
The installation of high-quality driveway metal gates is the perfect way to elevate your home! Choose from design options like Wrought Iron Aluminum, for premium results at a reasonable price! Arizona's Best Garage Door Company offers a wide selection of Ornamental Designs or Decorative Designs. Whether you prefer elegant, custom, or exotic driveway gate designs our team has you covered! To receive the best quality driveway gates call AZ's Best at 602-560-6659 right away.
The Best Commercial or Residential Gates & Gate Openers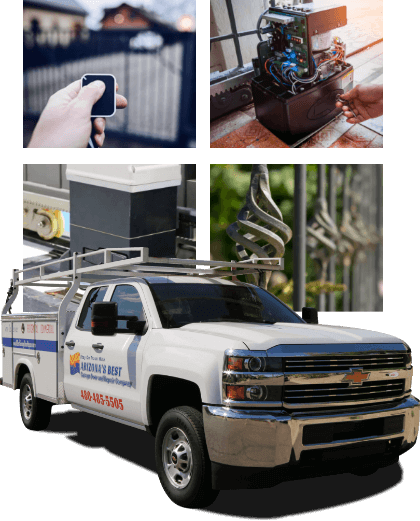 If you are in need of automatic gate installation and design services, or your gate is acting up and needs a tune up or repairs, call us at AZ's Best, one of the most trusted gate repair services in Arizona. You can reach us 24/7 at 602-560-6659, and within minutes, our technicians can be on their way to help you with your automatic gate.
Our home and business gate technicians are exceptional at what they do, as each technician must go through an intense training process before working for any customer. Our technicians haven't met an issue they couldn't beat, or an install they couldn't handle. Each is incredibly well-versed in all installation techniques, which we attribute to their continuous training and their determination to keep up with the latest in automatic gate technologies.
We offer a wide selection of inventory from the top manufacturers in the industry. During your consultation (in-home or over the phone), an expert will help find you the perfect commercial or residential gate for you. We can also source a specific gate style, color, material, and design you need in case we don't have it in our inventory. Give us a call at 602-560-6659 so you can start the process of finding a suitable automatic gate for your needs.
Over the years, AZ's Best has gained recognition as the most reliable gate repair in Gilbert, AZ. We've received an A+ rating from BBB, the 2019 Angie's List Super Service Award, and are a top-rated business on Home Advisor. We provide top-notch quality work—and competitive prices—on all products and services we offer.
Call us now at AZ's Best for your gate service, and we'll help with whatever we can, whether it be free professional advice or free in-home estimate. Upon trusting us to do business with us, know that you will have guaranteed satisfaction, from unbelievable discounts to lifetime warranties, we honor without fail.
Should you encounter problems with your gate after hours or on the weekend, you can rest assured that we are still available, no matter what day or time!
Call AZ's Best at 602-560-6659 whenever you have a gate or gate opener issues or are looking for a replacement.
Give your home the lift you deserve!